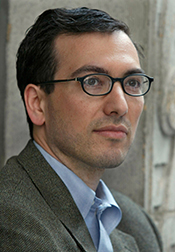 He won his first Pulitzer at The Courant with colleague Bob Capers, and now Eric Lipton has another for some single-handed investigative journalism.
His reporting "showed how the influence of lobbyists can sway congressional leaders and state attorneys general, slanting justice toward the wealthy and connected."
If there ever was a core issue in American government, that is it.
Congratulations, Eric. Your former colleagues are all rooting for your continued success.
(Now, if you could just write a book on how to take back the government.)